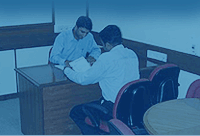 We at Packaging Legends provide consultancy for:

The company searching for a packaging professional



We provide services & manpower for the packaging industry and deliver a high quality resume flow to find the "ideal new hire". Avail the Packaging Legends expertise and speed up your hiring process by using Packaging Legends Career service. You can simplify the resume search process by letting Packaging Legends do the work for you. Our agent will automatically review new resumes and notify you via email when it finds a match.




The professional searching for a new position



Your job search to enter the Packaging forefront ends at Packaging Legends. Use the Packaging Legends website daily, to stay alert to the most up-to-date packaging positions available. The list of solid packaging based companies will help you to ascertain the exact needs of a potential employer. Decrease your effort in the job search process by allowing Packaging Legends to monitor job postings that meet your specifications. We will notify you via email as soon as it finds a match.




Our consulting services provide practical strategies and solutions to improve all aspects of packaging needs. Our consultants have experience managing real-world packaging operations, which affords them a unique advantage in working with clients and candidates.

We've been there; we know what works, and more importantly, what doesn't.