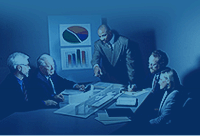 The senior management currently consists of two individuals: Mr. Kamal Meattle, who has been associated with the packaging industry for over thirty-two years and Mr. Vijay Kumar Sood, who is a nationally known expert in the packaging field gained over thirty-eight years.




Mr. Kamal Meattle is a B.Sc. SM (Massachusetts Institute of Technology, USA) and is currently heading Paharpur Business Center and Software Technology Incubator Park — "The preferred supplier of business services to corporate", as the CEO.


| | | | |
| --- | --- | --- | --- |
| | | He is the founder of several packaging companies, which includes Paharpur Industries & Standipack in flexible packaging, filling machinery and contract packaging operations, Unisystems in corrugated packaging and Manish paper in mini paper. He is also holder of several packaging patents in over 40 countries across the world. | |

Mr. Kamal Meattle has been a former member of various prestigious organizations namely:



· Member of Board of Governors - IIT, New Delhi
· All India Council for Technical Education (A.I.C.T.E)
· Member of the Board of Governors of the Indian Institute of Packaging
· President of the Indian Institute of Standard Engineers
· President of the Northern Indian Corrugated Box Manufactures' Association and Member of
the Managing Committee of Paper Mills

Currently, he is a member of Managing Committee of PHD Chamber of Commerce, Past National President of Indo-American Chamber of Commerce & Indo-German Chamber of Commerce, Member of Indo-French Chamber, Indo-Italian Chamber, FIEO, CII and others.

Along with the above, he is also a fellow of the Indian Institute of Packaging and the Institute of Standard Engineers.




Mr. Vijay Kumar Sood has worked in Nestlé a world-renowned multinational Swiss company. He recently retired as a Senior Packaging Development Manager. Having Science and Packaging Engineering background, he has acquired training in all fields of Packaging at National & International Level.


| | | | |
| --- | --- | --- | --- |
| | | Being a part of the technical team he had a close interaction with a wide range of techniques in the Packaging Industry. The range include formulating quality Monitoring Schemes, Online performance of Packaging materials, Print Design Graphics and introduction of new cost effective value for money packs especially in the field of Flexible materials. | |

His long tenure in the industry has given him hands on experience in the packaging field. It has also enabled him to interact closely with the who's who of the industry.

Vijay Sood's formidable experience includes long association with the prime Indian Institute of Packaging as a member and vice chairman of the governing body including prestigious position of Chairman of Institute for a period of 3 years. He has also been a member on a number of Committees of Bureau of Indian Standards for finalizing packaging material standards.

Another achievement that adds on to his portfolio is the title of "The Vijay Shree Award" awarded by the India International Friendship Society.